5 Stars Movers Sarasota's mission when assisting you through your move is to provide a stress-free transition for everyone involved. The last thing we want is for our customers to worry about their possessions while taking care of themselves and their loved ones. That's what makes us so unique- our team takes exceptional pride in living up to the quality services every person who walks through our door deserves.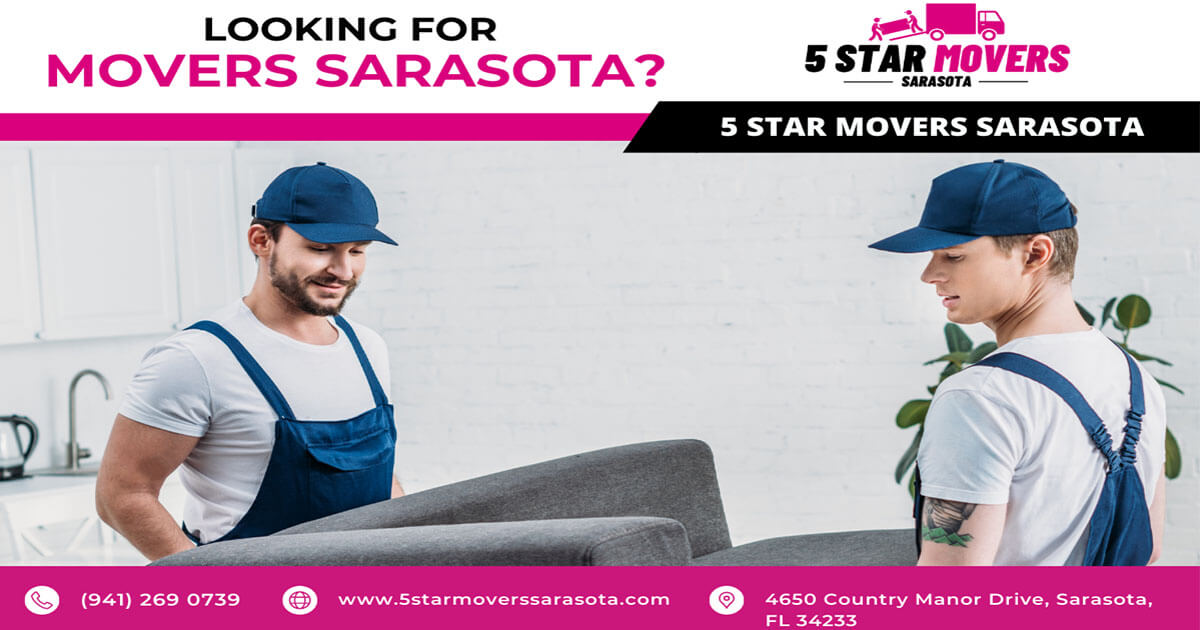 Local Moving
How to Get the Best Quotes for Local Moving Companies Before you choose a local moving company, be sure to obtain several moving quotes from
Read More »
About Our Sarasota Movers
5 Star Movers Sarasota is a full-service moving company providing quality moving solutions to customers throughout Sarasota. From packing to unpacking & everything in between, we offer an all-inclusive moving experience with the convenience of just one company to manage your relocation.
What began our moving company was our passion for creating a name for ourselves that could be considered the most memorable and trustworthy moving company in Sarasota, Florida. To do this, we have focused on building lasting relationships with every customer, no matter what size or distance of a move it may be. Our main goal was to always focus on complete satisfaction, and we couldn't be prouder of the number of customers that have become return clients.
Areas We Cover in sunshine state